Long Island Furnace Maintenance Services
Nobody ever wants their furnace system to break down, especially in the middle of winter. You need to be able to trust your furnace to keep your family warm and comfortable all throughout the season. A furnace is a complicated piece of equipment, with many moving parts and components.The key to enjoying years of reliable service from a furnace is regular maintenance. Unfortunately, many homeowners don't pay attention to their furnace until it breaks down.
The expert professionals at HomeServe of Long Island have been offering annual furnace maintenance services for over 20 years. Our outstanding program has given our customers the peace of mind to know that they can count on their furnace to perform correctly all winter long. Contact us today for quality furnace maintenance services in East Meadow, Hicksville, Commack and throughout Long Island.
Furnace Maintenance Checklist
The certified and licensed technicians at HomeServe of Long Island provide a complete annual furnace maintenance program that will be sure to keep your heating system operating at top efficiency during the cold winter months. Our annual furnace maintenance checklist includes:
Clean & Replace Filters – Your furnace needs sufficient air flow in order to operate properly. A clogged furnace filter can cause excessive wear on motors, fans and other components. We will make sure that your filters are clean and obstruction free, in order to maximize air movement and efficient operation.
Adjust & Clean Pilot Light Assembly – Pilot light mechanisms that don't operate properly due to being dirty or clogged can shut down the entire furnace. We will ensure that your pilot light and ignition system are working flawlessly.
Inspection of Burner System – Dirty burners are not efficient nor do they provide the maximum amount of heat possible. We will inspect the furnace's burner unit, to confirm that it is clean and functioning safely.
Heat Exchanger Inspection – A properly operating heat exchanger is very important to the safe performance of your furnace system. We will do a complete inspection of the heat exchanger to ensure that there are no cracks or other potentially dangerous conditions present.
Flue Pipe Inspection – The flue pipe is responsible for the removal of deadly carbon monoxide exhaust from the home and is one of the most important aspects of safe furnace operation. We will conduct a very detailed inspection of the flue pipe, checking for cracks, clogging or other problems.
Lubrication – Motors and bearings need to be properly lubricated in order to reduce friction and wear. We will make sure that all key components are adequately lubricated to keep your furnace in optimal operating condition.
Home Heating Services
HomeServe of Long Island is proud to offer our customers the following additional heating services.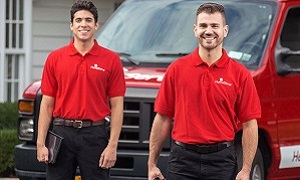 Boiler Services
Our team has the expertise and experience to provide you with quality boiler services, including repair, maintenance and replacement.
Learn More About Boiler Services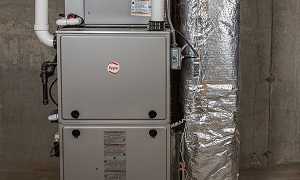 Furnace Replacement
When the time comes to replace your outdated heating system, the certified professionals at HomeServe of Long Island can provide you with a quality new furnace and an expert installation.
Learn More About Furnace Replacement