Long Island's Air Conditioning Repair Experts
It's never a good feeling to come home on a hot summer day to discover that your air conditioning equipment has failed. Should you discover a problem with your air conditioning unit, you can rely on the licensed and certified professionals at HomeServe of Long Island to get your home feeling cool and comfortable again. For over 20 years, we have helped over 90,000 homeowners with their heating and air conditioning service needs. When you have a need for high quality A/C repair, look no further than the experts at HomeServe of Long Island to take care of you.
Our A/C Repair Services
HomeServe of Long Island has a team of experienced technicians who can expertly handle every kind of central air conditioning repair issue. Some of the common A/C repair issues we help our customers with are:
Electrical
Clogged Filters or Vents
Coolant (Freon) Issues
Compressor Problems
Blower Fan & Coil Issues
Thermostats
Much More
Home Cooling Services
HomeServe of Long Island is proud to offer our customers the following additional cooling services.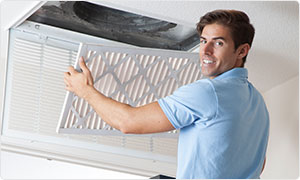 Replacement
When the time comes to replace your old or inefficient air conditioning unit, you can count on the professionals at HomeServe of Long Island to provide you with a quality installation and an A/C system that's perfect for your needs.
Learn More About Replacement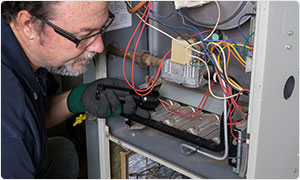 Maintenance
Preventative maintenance is the key to ensuring your air conditioner operates correctly year after year. We offer regular maintenance, seasonal tune-ups and more to keep your system running smoothly.
Learn More About Maintenance