Local Air Conditioning Maintenance Experts
You rely on your home's air conditioning system to keep your home cool and comfortable, but unfortunately breakdowns sometimes happen. The best way to ensure that your A/C system is operating correctly is through regular maintenance from HomeServe of Long Island. Experts agree that preventative maintenance is the key to maintaining your air conditioner's lifespan and performance.
Our team of experienced professionals can provide you with regular maintenance, seasonal tune-ups, and service plans for your air conditioner. Contact us today to learn more about our air conditioning services in Hicksville, Farmingdale, East Meadow and throughout Long Island.
Home Cooling Services
The dedicated team at HomeServe of Long Island is proud to offer our customers these A/C maintenance plan services.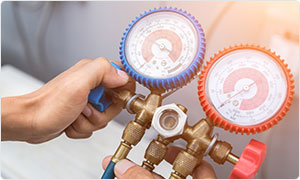 Repair
If your air conditioning unit breaks down, our team has the training and expertise to quickly return it to working condition. We also provide a 24/7 emergency repair hotline.
Learn More About Repair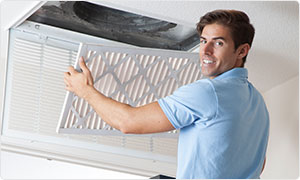 Replacement
When the time comes to replace your old or inefficient old air conditioning unit, you can count on the professionals at HomeServe of Long Island to install your new air conditioning system.
Learn More About Replacement